AviClear is the first and only FDA-cleared laser device for the treatment of mild to severe acne. Here, at Aesthetica we are excited to be one of the first medical spas in Utah to offer this revolutionary treatment. AviClear targets acne at its source, the sebaceous glands. This acne laser device is a drug-free, chemical-free alternative to traditional acne treatments. It is safe for all skin types and has no harmful side effects.
Call or text us at 801-785-8884 to schedule your complimentary consultation!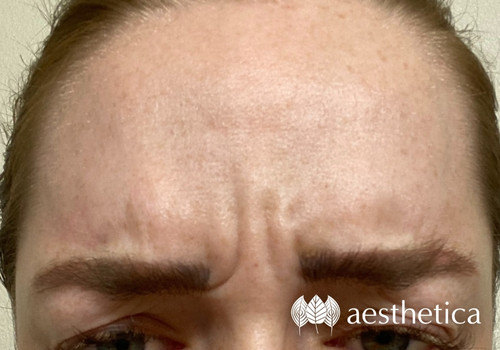 Helps to reduce the overproduction of oil in the skin to prevent future breakouts

Safe on all skin types (Fitzpatrick I-VI)

No serious side effects

Three quick-in office treatments

FDA-cleared for the treatment of mild, moderate and severe acne

Long-lasting results

Drug and chemical free

None to minimal downtime
Before and After Photos of AviClear
Frequently Asked Questions
What is AviClear?
AviClear is an energy laser device designed for the treatment of mild to severe acne.
How does AviClear work?
To understand how AviClear can treat acne, it's important to understand the causes of acne. Acne forms when there is an overproduction of sebum, or oil by overactive sebaceous glands. The excess oil in the skin along with dead skin cells and debris clogs pores, which causes acne breakouts. AviClear targets these overactive sebaceous glands to regulate their sebum production without causing damage to the rest of your skin. Oil production reduces after each treatment, which reduces inflammation and future acne breakouts.
How long do treatments take?
There are three in-office laser treatments that are 30-45 minutes each. Treatments are scheduled 4 weeks apart.
What is the downtime?
Although there is no downtime, some patients may experience mild redness and swelling that could last anywhere from one hour up to two days. Patients may also experience acne flare ups, but these are temporary and go away on their own with time. Here at Aesthetica, we offer other treatments to minimize flare ups post treatment. One of our providers will recommend a combination of these treatments during your consultation.
How is AviClear different from other acne treatments?
Traditional acne treatment consists of patients taking oral or topical antibiotics, topical benzoyl peroxide or retinoids, and Accutane. These treatments for acne all come with side effects, must be taken or applied daily, and for most of them, patients must continue usage in order to maintain acne control. Compared to other acne treatments on the market, AviClear is the safest and most comfortable option. AviClear is also drug and chemical free with long-lasting results even after treatment.
Get started on your journey towards clear and healthy skin by scheduling your AviClear treatment today! Call us at (801) 785-8884