What is dermaplaning?
Dermaplaning is a highly effective exfoliation treatment to safely remove the top layer of your skin instantly revealing smooth, clear skin. This procedure consists of using a scalpel to gently scrape off the top layer of dull dead skin cells and vellus hair also known as "peach fuzz".
Dermaplaning also allows for greater penetration of medical grade skincare products and smooth makeup application. In fact, Dermaplaning can be used to help prepare skin for more advanced procedures such as chemical peels, DiamondGlow, and laser treatments.
Benefits of Dermaplaning:
Removes dead skin cells as well as vellus hair

Works for most skin types

Does not require the use of any harsh chemicals

Allows for greater penetration of medical grade skincare products and smooth makeup application

Results are immediate and long term

No downtime
Call (801) 785-8884 to book your dermaplaning treatment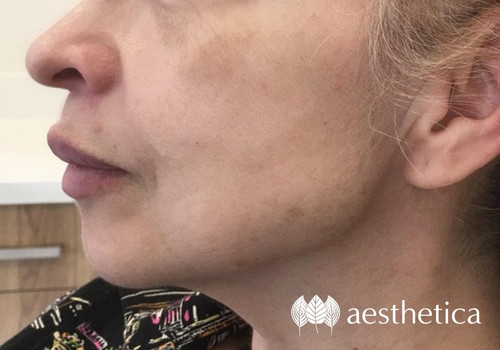 Frequently Asked Questions
Who is a candidate for dermaplaning? 
Dermaplaning is recommended for all skin types except those with acneic skin. We recommend patients with deep cystic acne to wait until breakouts are clear before trying this treatment. 
What is the difference between dermaplaning and microdermabrasion?
Both dermaplaning and microdermabrasion are forms of physical exfoliation. However, the methods vary. Microdermabrasion sands and suctions dead skin cells while dermaplaning scrapes them off. Another difference is that dermaplaning removes peach fuzz-like vellus hairs whereas microdermabrasion does not. Both methods are good forms of exfoliation for almost every skin type. Choosing one over the other simply depends on personal preference or recommendation of one of our Master Estheticians.
Is dermaplaning painful?
Dermaplaning is a comfortable treatment that can be compared to a shaving sensation.
Is there downtime?
No. Your skin may be a little pink and sensitive to sunlight after your treatment so we recommend wearing a medical grade sunscreen to help protect you from sun exposure.
*Results may vary